As a bass guitarist, composer and initiator, Teun (Netherlands, 1991) has always had a broad interest in different musical genres, which has never limited him to playing only one genre. Teun has performed nationally and internationally with a wide variety of bands in genres such as blues, jazz, funk, rock, punk, impro, afrobeat, Latin and other forms of world music. One of his better-known bands was De Raad van Toezicht, with whom he played on most leading national stages (such as North Sea Jazz, Music Meeting and Transition Festival), released two albums, received a nomination for a Zilveren Notenkraker and was a regular guest on various radio and television programmes, such as De Wereld Draait Door.
But to free up time for further development of new music, Teun decided to quit De Raad van Toezicht in 2021. He felt he was ready for new challenges and a new sound, which ultimately led him to the birth of Naamu: a unique collaboration with musicians from the Netherlands, Mali, Burkina Faso and Guinea resulting into a powerful pure album of Malinke groove jazz.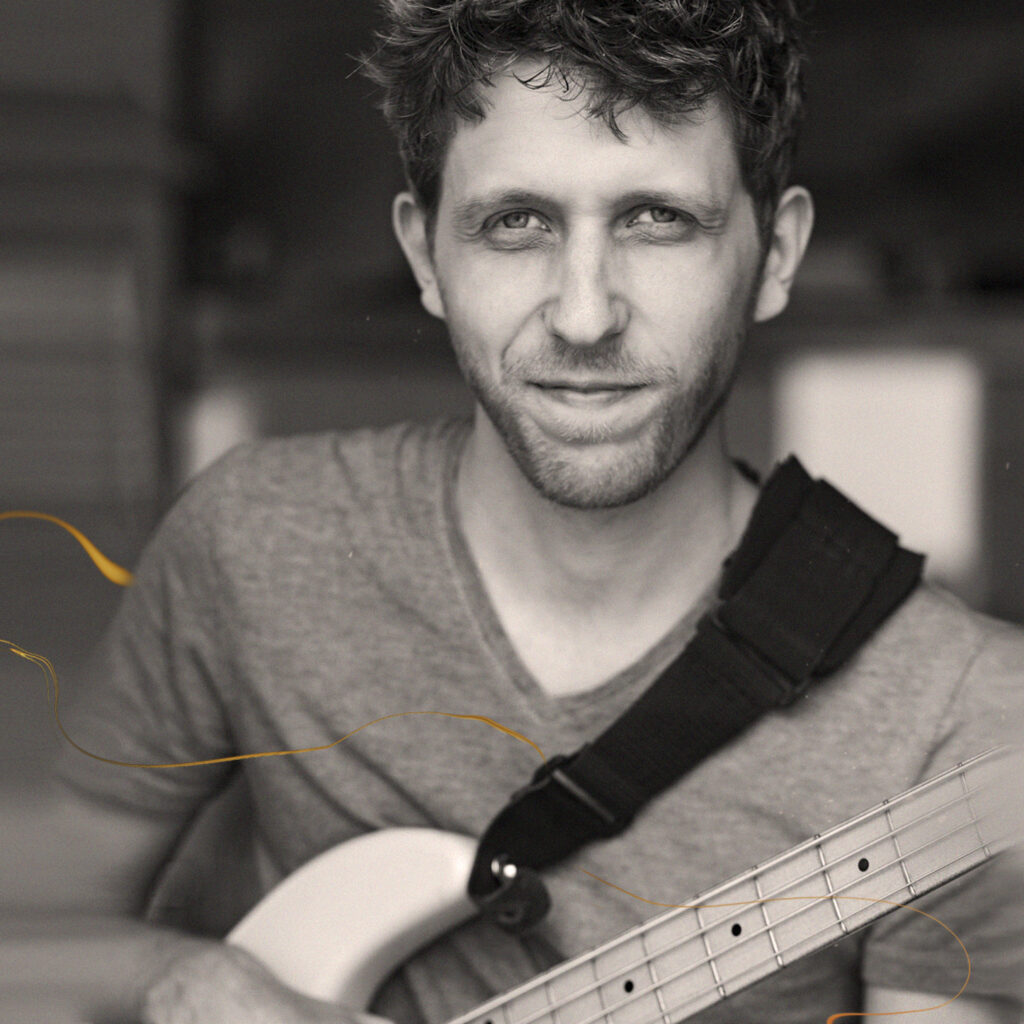 ---
Naamu is the new project of bass guitarist Teun Creemers.
After many years of experience and discovery in different musical forms, Creemers felt it was time to lead and create an album that would reflect his experiences. Thus, he decided to record his debut album, Naamu, which embodies his passion for West African music and his acquired experiences in jazz and groove music.
In Naamu, Creemers masterfully blends his love for West African music with jazz and groove music, creating a unique blend that he calls "Malinke Groove Jazz." With his extensive experience playing bass in the bands of various West African musicians, Creemers saw the need to delve deeper into West African music and all its possibilities while not neglecting his experiences in the Dutch jazz scene.
To create this unique blend, Creemers collaborated with co-producer Sebastiaan van Bijlevelt, recording most of the album at the Galloway Studio in Nijmegen (NL). However, additional recordings were made with various African musicians, including the great kamale n'goni player Harouna Samake and the talented upcoming Malian singer Kankou Kouyaté.
To create this unique blend, Creemers collaborated with co-producer Sebastiaan van Bijlevelt, recording most of the album at the Galloway Studio in Nijmegen (NL). However, additional recordings were made with various African musicians, including the great kamale n'goni player Harouna Samake and the talented upcoming Malian singer Kankou Kouyaté.
The album's lyrics are sung in Bambara, one of the many languages spoken in West Africa. The album's various singers, such as Kankou Kouyaté and Yacouba "Bloffou" Sagara, sing poetically about themes such as war, friendship, and a celebration of women. The lyrics of the album's first single, À Nyininka, are particularly powerful and leave much to the imagination, blending perfectly with the raw, thunderous playing of the various musicians on the album.
Creemers also features some of the best musicians in West-African music on Naamu, including Harouna Samake (kamale n'goni), Mamadou Diabate (balafon), Sefoudi Kouyate (kora), Yacouba Sagara (vocals), Kankou Kouyaté (vocals), Lassine Diarra (vocals), Bah Kouyaté (vocals), Eva Dembeler (vocals). Dutch musicians who participated in the album include Jesse Schilderink (tenor), Miguel Boelens (alto/tenor), Mete Erker (bass clarinet), Yoran Vroom (drums), Antoine Duijkers (drums/percussion), Yariv Vroom (percussion), Fantison Araby O'Bryan (percussion), Yannick van ter Beek (percussion), and Teis Semey (guitar).
The recording of Naamu was a global effort, as the album was recorded in studios located in the Netherlands, Mali, United States, and France. This allowed for a diverse range of experiences and sounds that further enhance the album's uniqueness. Naamu is a testament to Creemers' commitment to creating innovative and exciting music that bridges different cultures and musical genres.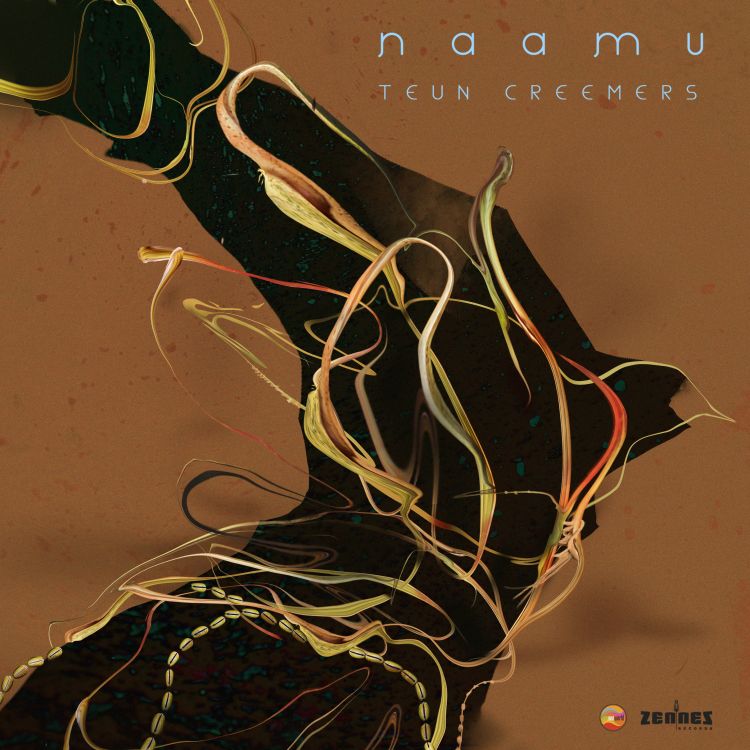 My favourite is the album's opening track À Nyininka with that sublime bass line. Never heard anything like it coming out of a bass guitar before!

Musicmaker Magazine
The result of Naamu is: music that sounds like Salif Keïta's best records, with bass playing that uniquely picks up lines normally played on the Moroccan guembri or the Malian bass-n'goni. Enormously virtuosic and rhythmically complex, but oh so beautiful.

Mixedworldmusic.com
---
Naamu – Live
Naamu is more than just a band. It is a unique musical collaboration between some of the finest musicians from the Netherlands and Mali, brought together by Teun Creemers' vision and passion for blending West African music with jazz and groove music. The band's line-up consists drums, percussion, saxophonist/bass clarinet, guitar, bass guitar and vocals. Together, they create a sound that is pure and powerful, reflecting the energy and soul of the album.
When it comes to live performances, Naamu delivers an unforgettable experience. Not only do they bring their exceptional musical skills to the stage, but they also bring the vibrant musical spirit of West Africa with them. For longer tours, Naamu is joined by several musicians from Mali, who add their own unique voices and virtuosity to the mix. The mesmerizing background vocals and intricate rhythms of the Kamale N'goni, played by the one and only Harouna Samake, further elevate the band's performance.
Naamu's sound is a perfect fusion of jazz, African roots, and a constant driving rhythm that will get your feet tapping and your body moving. Each band member brings their own individual style and influences to the mix, creating a truly honest and authentic musical experience. Teun's compositions are adventurous and daring, fusing traditional West African melodies with jazz harmonies, and his bandmates' playing is nothing short of mesmerizing.
In short, the Naamu band is a musical powerhouse that delivers an exceptional live experience. Their sound is a unique blend of different cultures, musical genres and influences that results in an honest and authentic musical journey. From the powerful vocals to the driving rhythms and the intricate melodies, Naamu is a band that must be seen and heard to be fully appreciated.
---
The musicians from Mali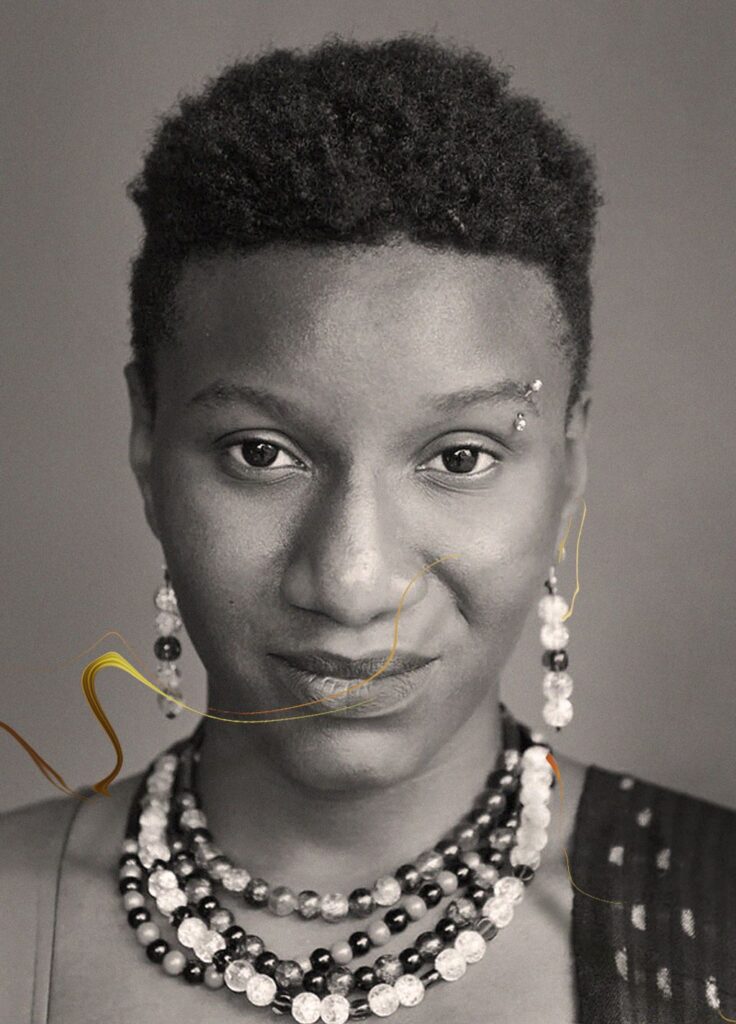 Kankou Kouyate is a singer and songwriter from one of Mali's most prominent musical families. Her versatility and openness to musical exchanges have allowed her to collaborate with many of Mali's most respected artists, including Toumani Diabate, Bassekou Kouyate and Cheick Tidiane Seck, and international stars such as Damon Albarn, Brian Eno and Nick Zinner.
Yacouba Sagara, also known as Bloffou, is a young Malian artist who fell in love with Dogo music when he joined Salif Keita's band as a chorister/acoustic guitarist during the Moffou period. Bloffou has ever since released his own album in 2006 and collaborated with several Malian artists including Salif keita, Vieux Farka Touré, Nakou Drame and Collectif Teriya, among others.
Harouna Samake is considered Mali's Kamele N'Goni player number one. He regularly performs internationally with Salif Keita, and has recorded on more than 50 albums. Among them 5 albums by Salif Keita, and others subsequently with Sali Sidibe, Blick Bassy, Bella Fleck, Etienne Mbappé, Bassekou Kouyaté, Toumani Diabate and many others.
---
Contact:
Teun Creemers
info@teuncreemers.com
+31 6 30 87 15 71
Tour dates:
---